Ten Free Screenshot Tools for Web
In this article, we have collected information about online screenshot tools that can be used for free. Some of them have paid subscriptions that significantly expand their capabilities, but our goal is to compare free packages.
User-friendly and easy-to-use web application. All the key functionality needed to create a customized screenshot with your watermark is free.  There is also a free image converter for all popular image formats (JPG, PNG, GIF, and WEBP). For those who use WordPress - there is a plugin.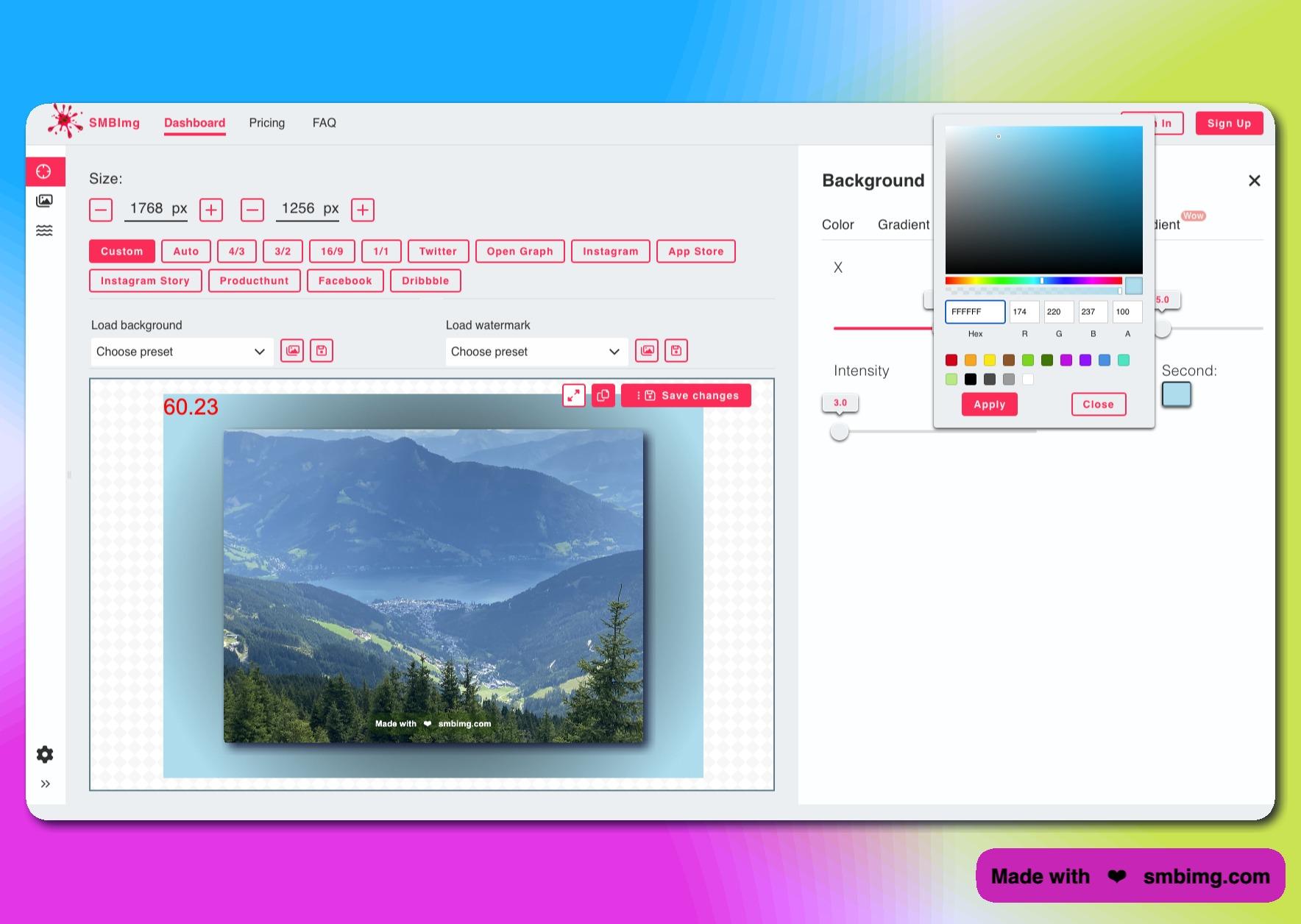 You can't insert annotations or text yet. No 3D effect. But these functions were announced.
Pro Version costs 4$ per month. Advanced functionality allows you to save unlimited presets and automatically apply the last customizations.
This web application is intuitive and visually pleasing. Several free templates are available, and you can remove the brand's watermark.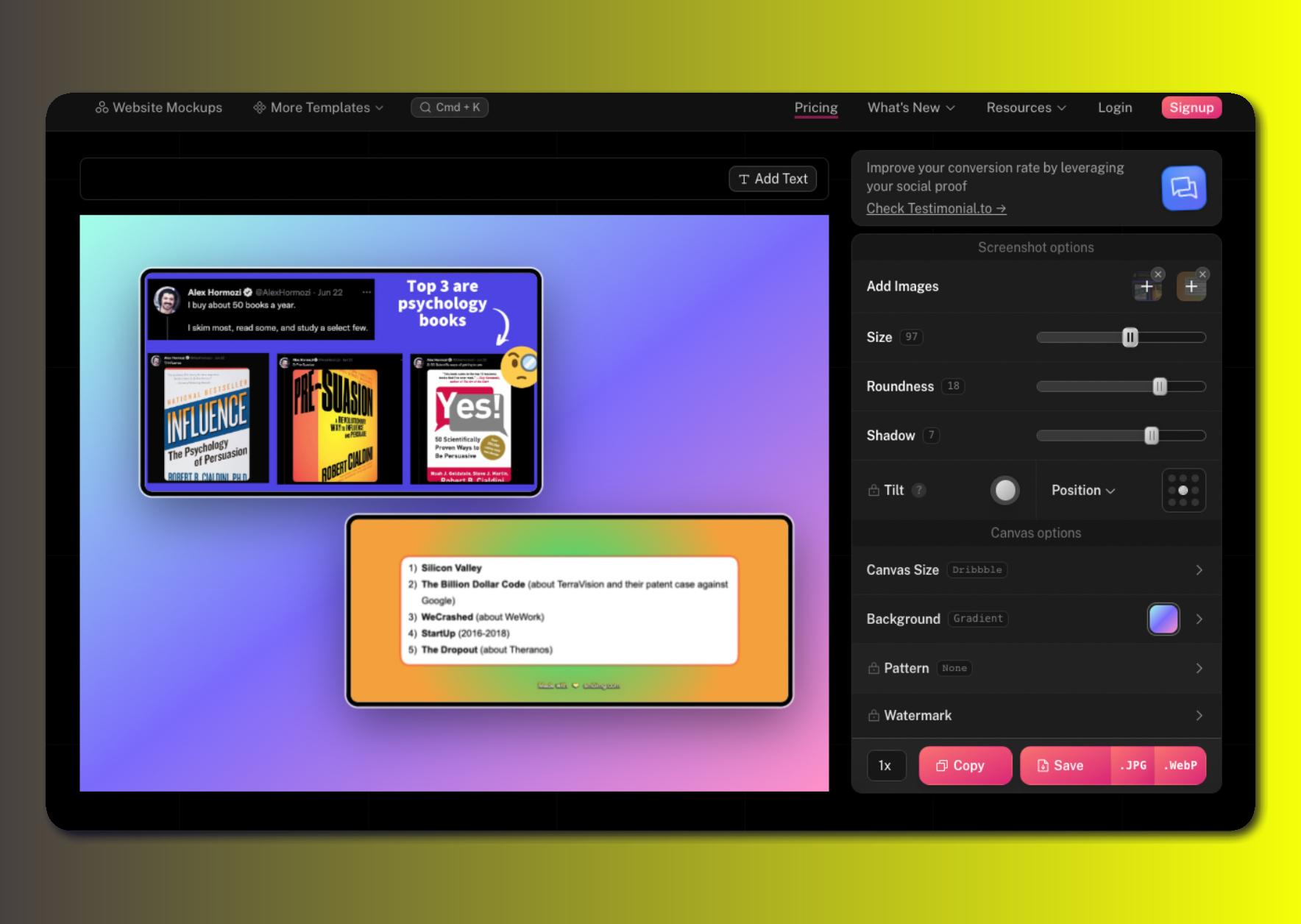 However, the free functionality is very limited, there are few free backgrounds. A subscription is required to add text, choose a pattern, customize a watermark, etc. The final image can only be saved in jpg or png format.
Pro Version costs 12$ per month.
The application allows you to easily position the image and add annotations to any part of the screen. Multiple images can be added, but they are positioned together. It has a wider collection of templates and can create a 3D effect.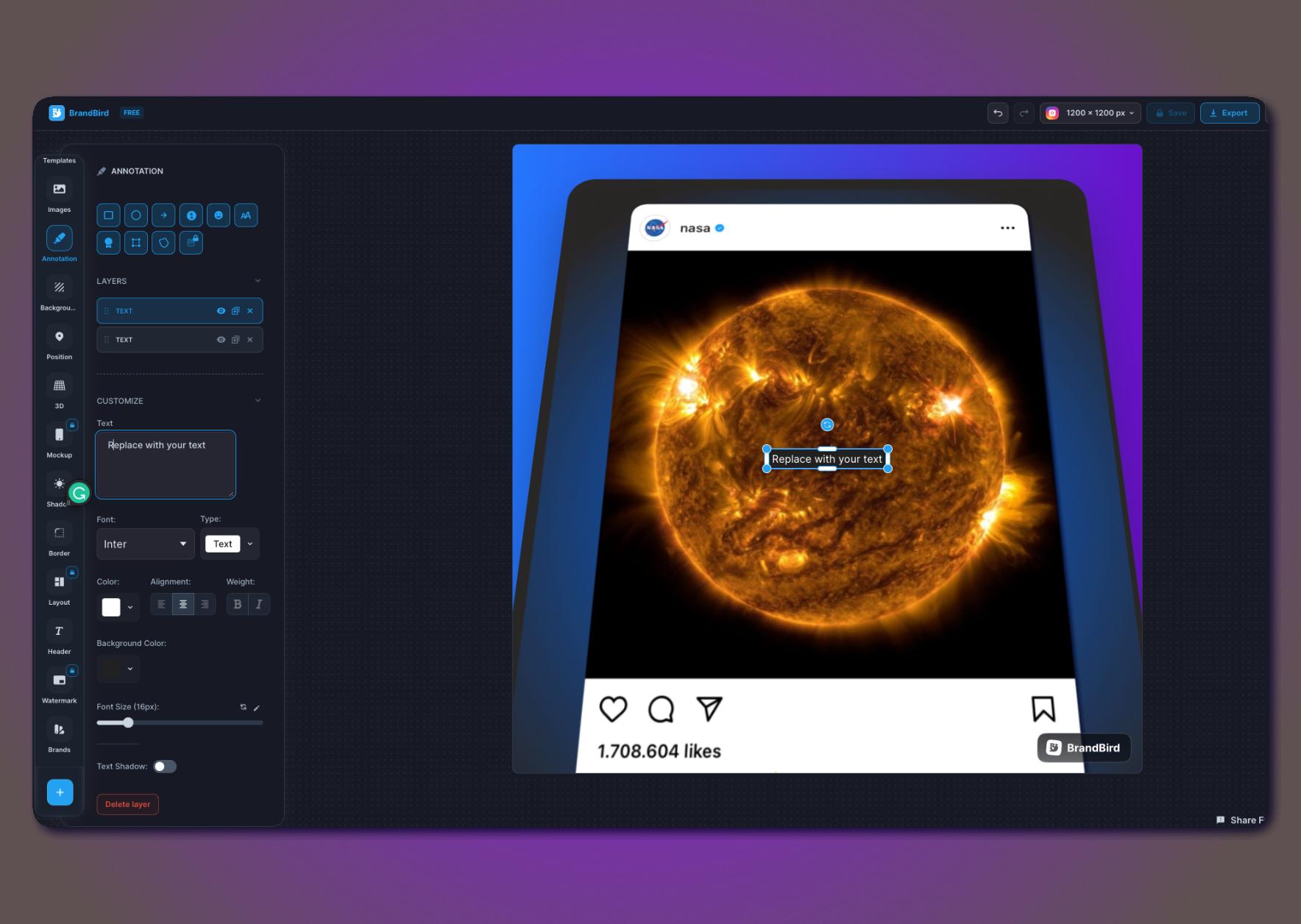 However, the functionality is occasionally glitchy and unclear. You can, for example, set up your image size only to a square. Many features are cool on their own, but when combined, we believe they reduce usability while adding no value to the application. In addition to that, it's not possible to remove the watermark.
Pro Version costs 15$ per month.
The application is simple to use and completely free. It includes 3D functionality and the ability to apply browsers frames and some position templates.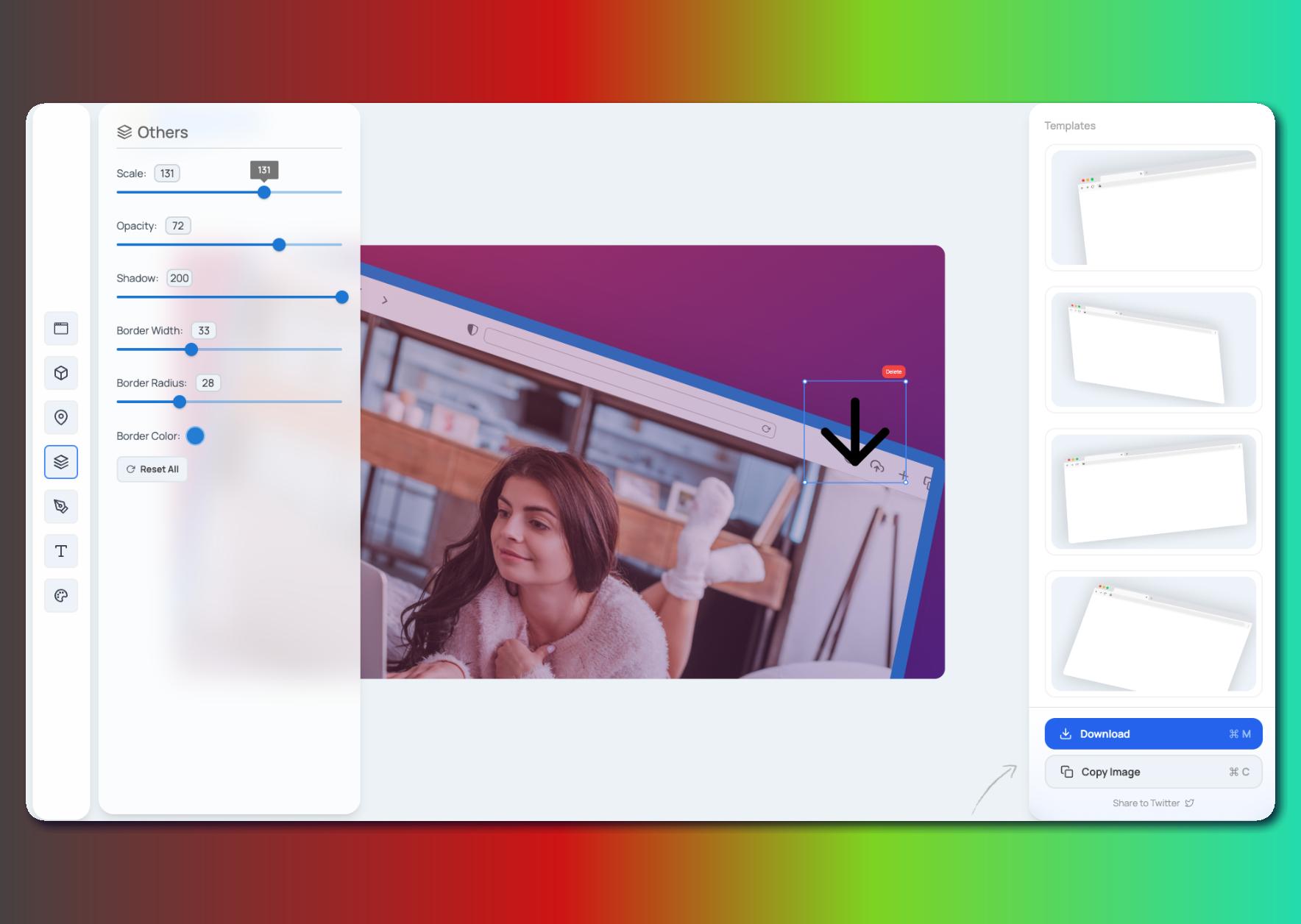 Unfortunately, there is no option to add a watermark, and the number of available backgrounds is limited. Only one final image size is available - 2400x1350px in PNG format. It is not possible to change just the image on the selected background; you must reload the app and begin the process from the scratch.
The app is integrated with Typefully.com, which can be useful for those who are active on Twitter and use the tool for screenshots - mostly for Twitter. It is free of charge.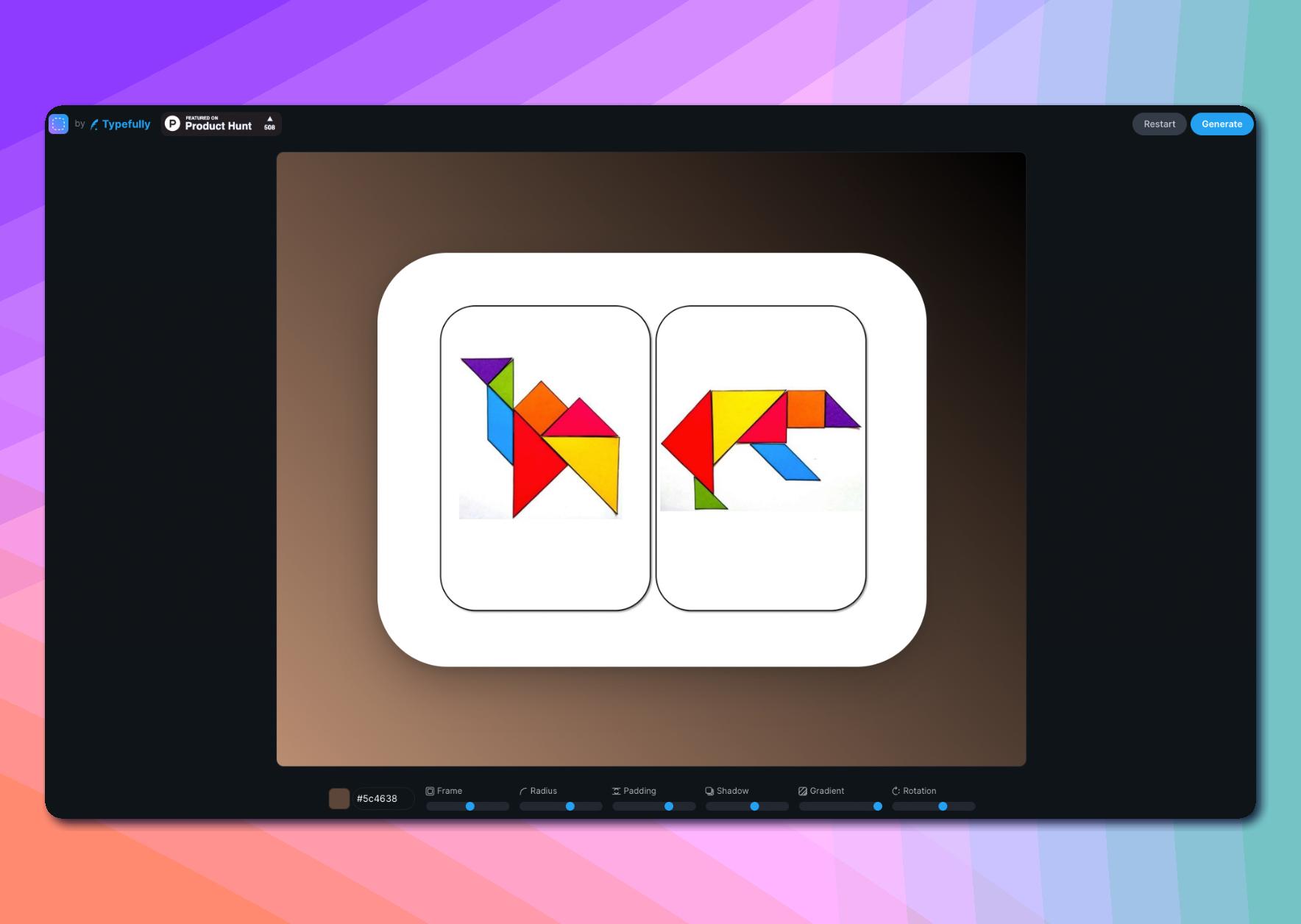 The functionality, however, is extremely limited: you can only change the screenshot size, border radius, paddings, shadow blur, and background rotation. The final image size is always the same and is only available in.PNG format for download. There is no way to add a watermark.
Very simple, tiny, and free screenshot tool.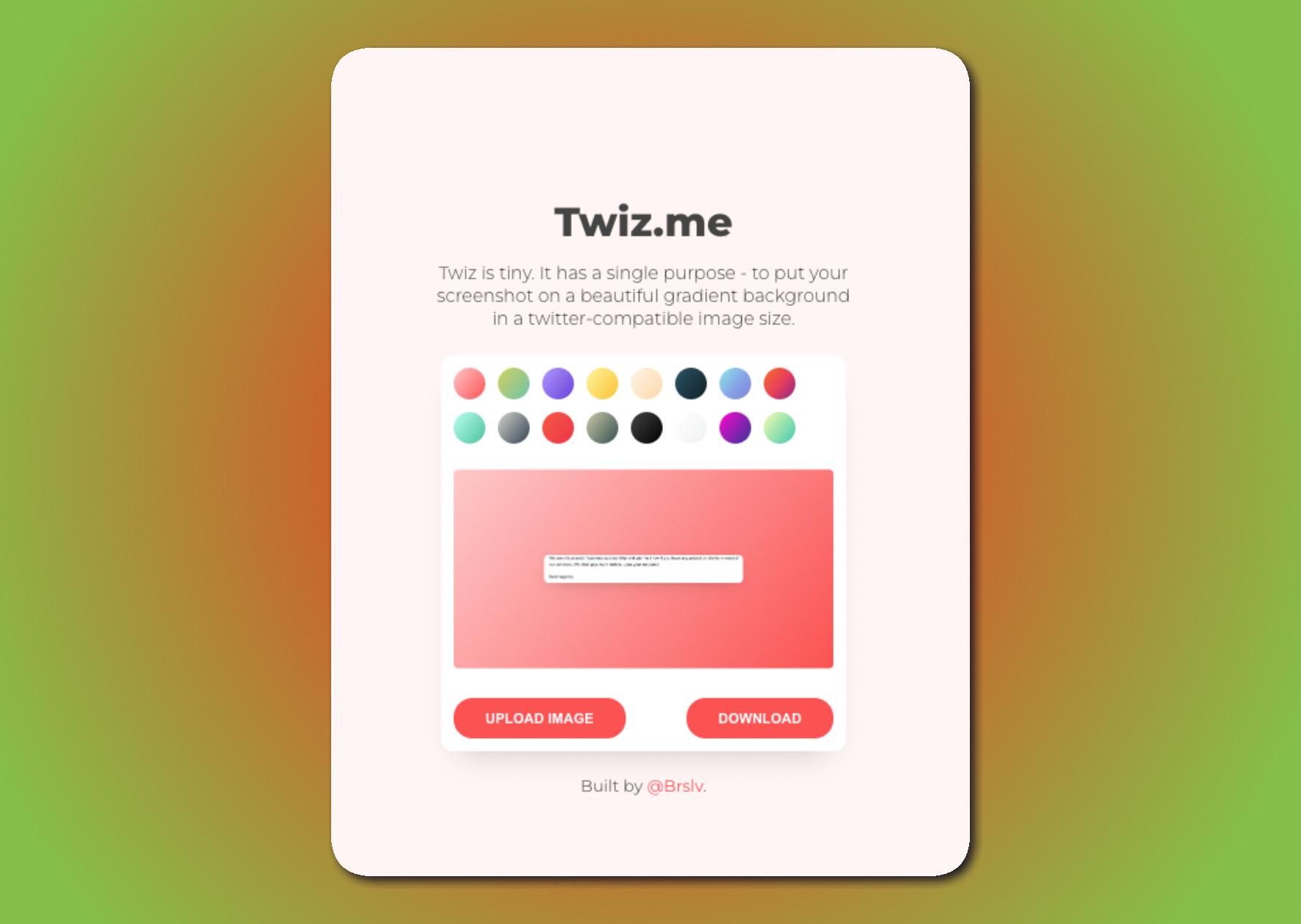 It can only put your screenshot on a background in a twitter-compatible image size and then download it as a JPG file. That's all. If you don't need more - it's the fast and easy option. 
The Application has a user-friendly interface; text and annotations can be inserted; there is a large choice of backgrounds, and the position of the screenshot can be easily regulated.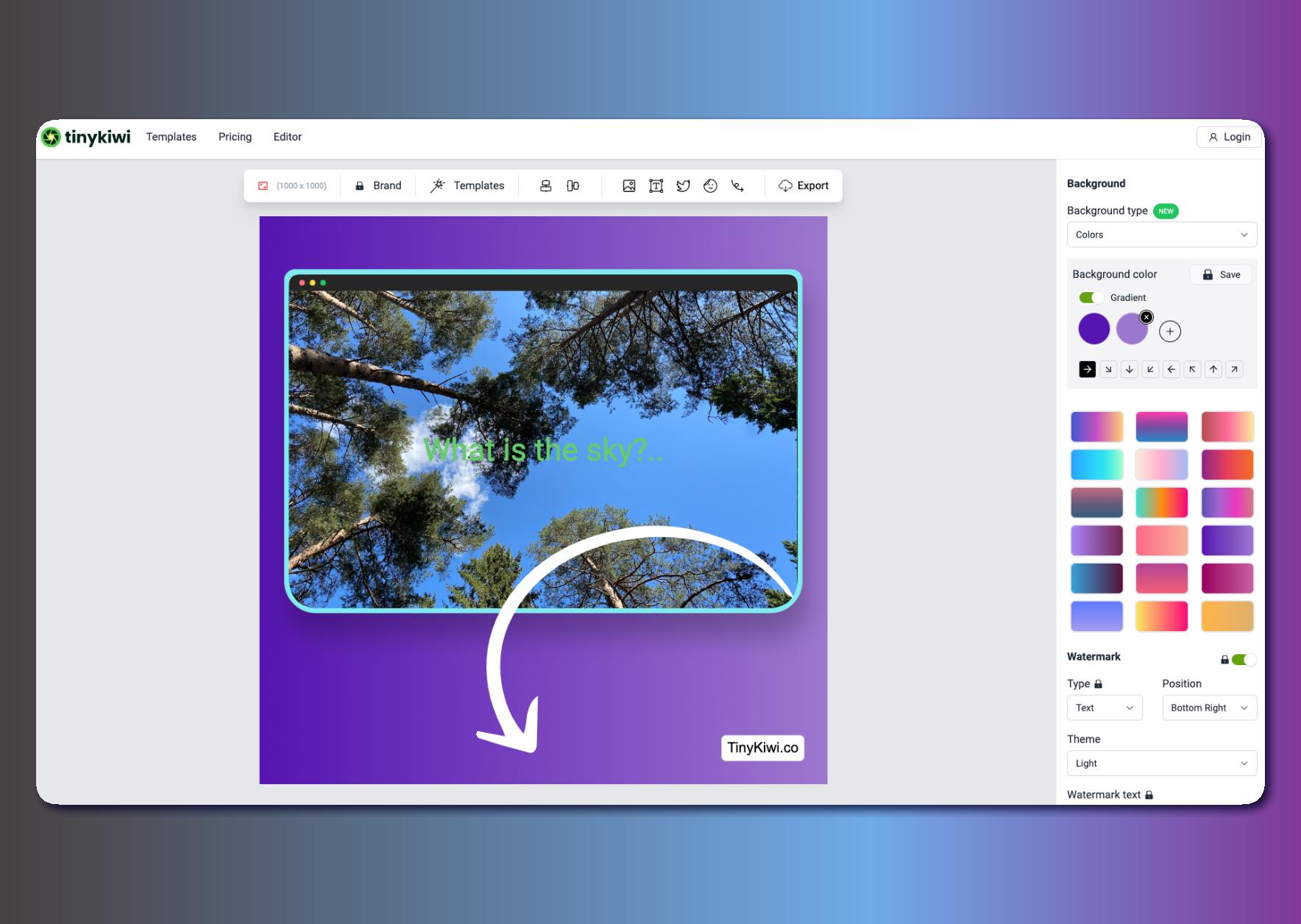 But a watermark can't be changed and the import of result images is possible only as JPEG or PNG files.
Pro Version costs 15$ per month. 
It is a free-to-use web application. There are 3D position templates, a great range of backgrounds, and many frames.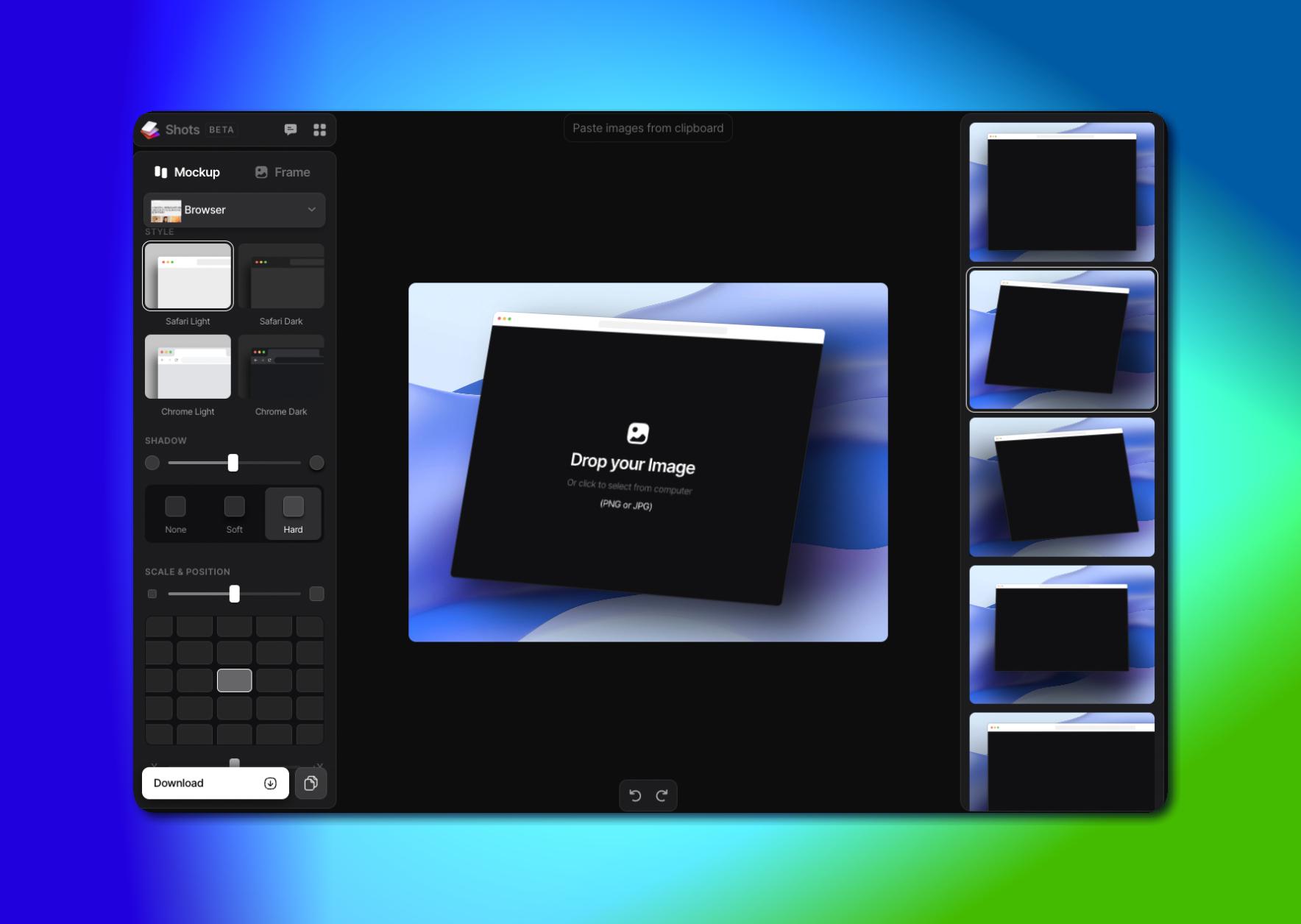 But no possibility to add a watermark, text, or annotations. Download only as a PNG image.
The only advantage of this app is that it's at no charge.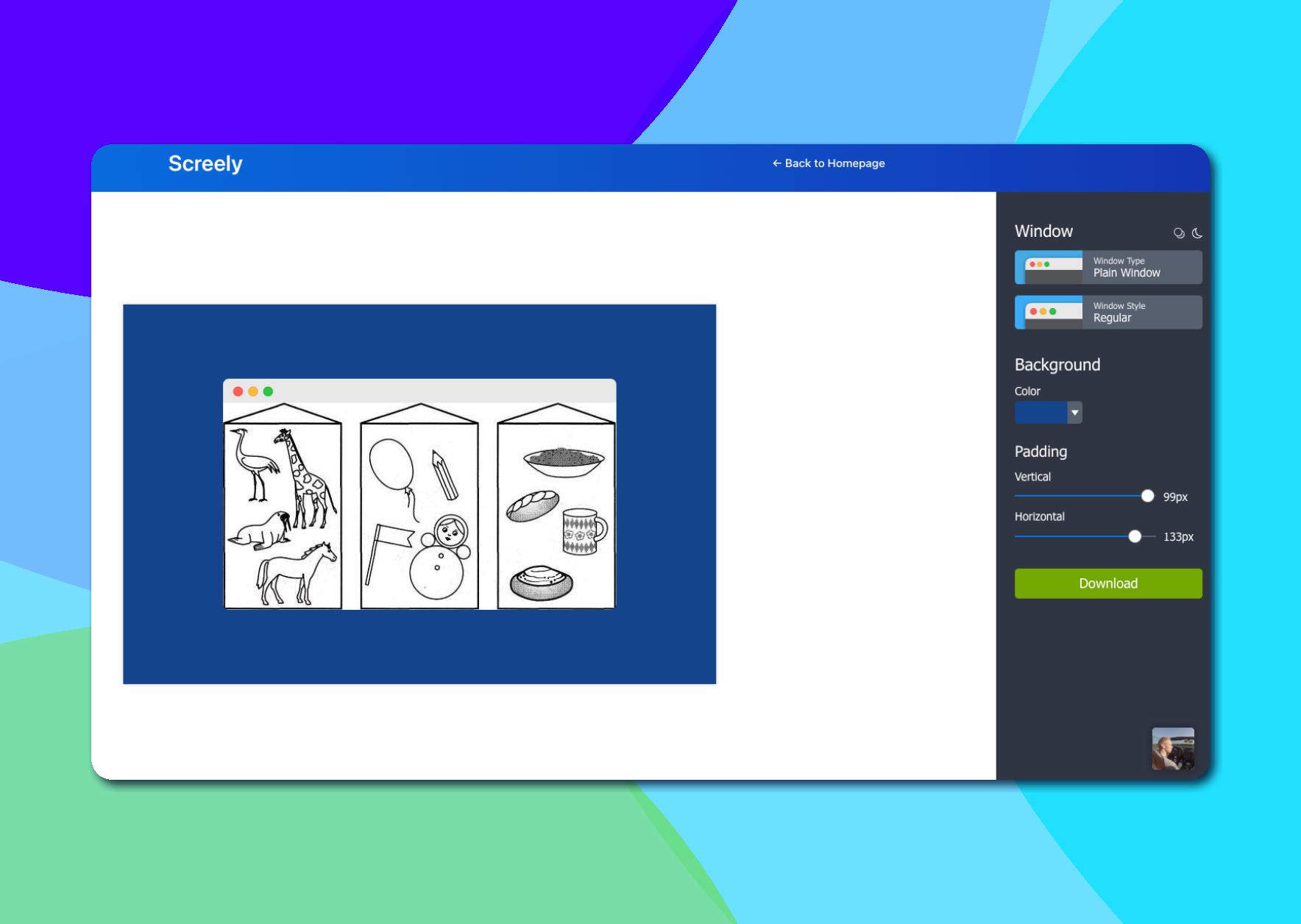 Screely has very little functionality.  The application can only insert the browser's frame, solid color background and padding. The download is only possible in PNG format.
Intuitive application with a nice design. Besides the image, you can insert just text.  Moreover, there are some awesome mockups.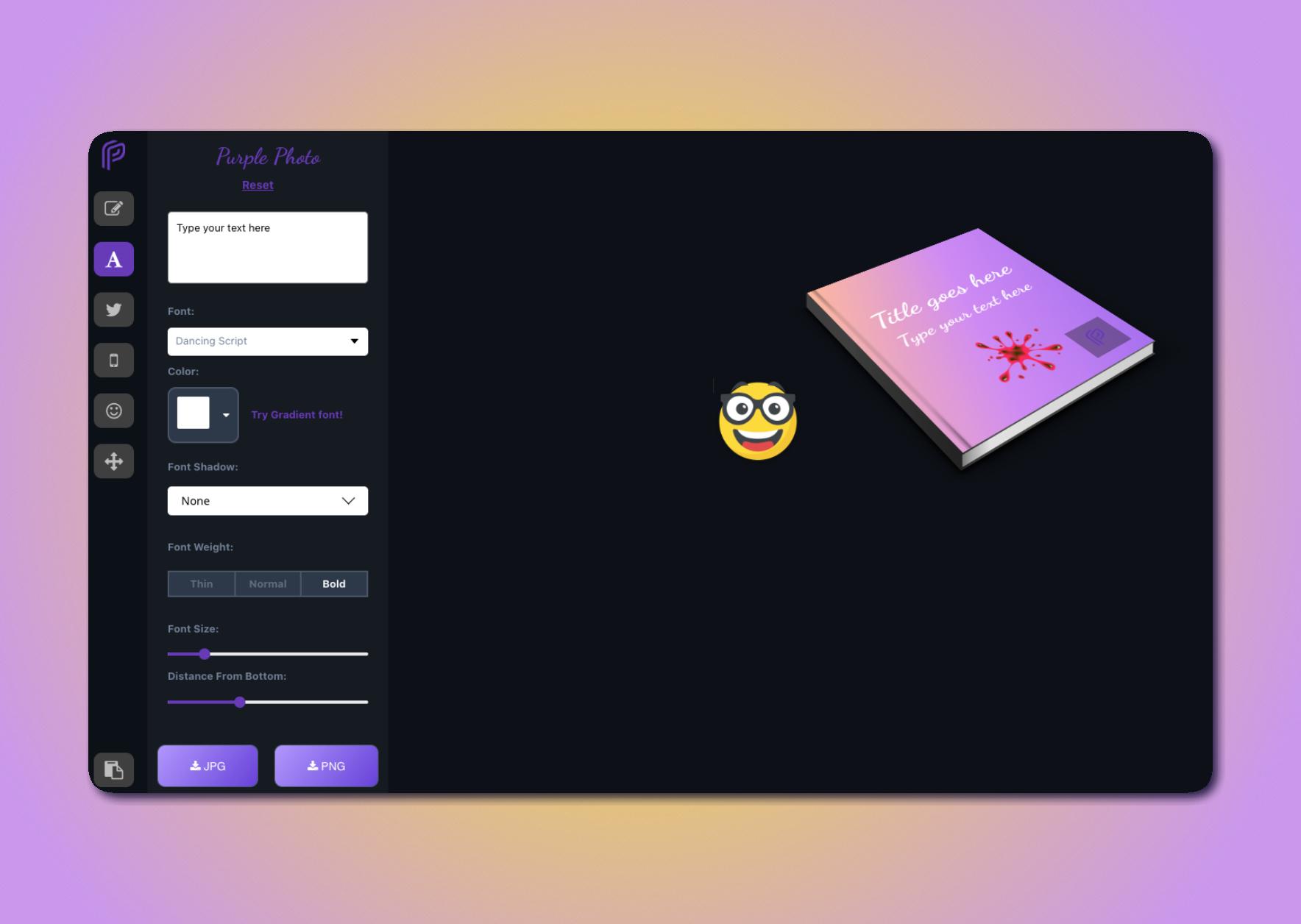 But it is not possible to get rid of the watermark.
Pro Version costs 5$ per month.